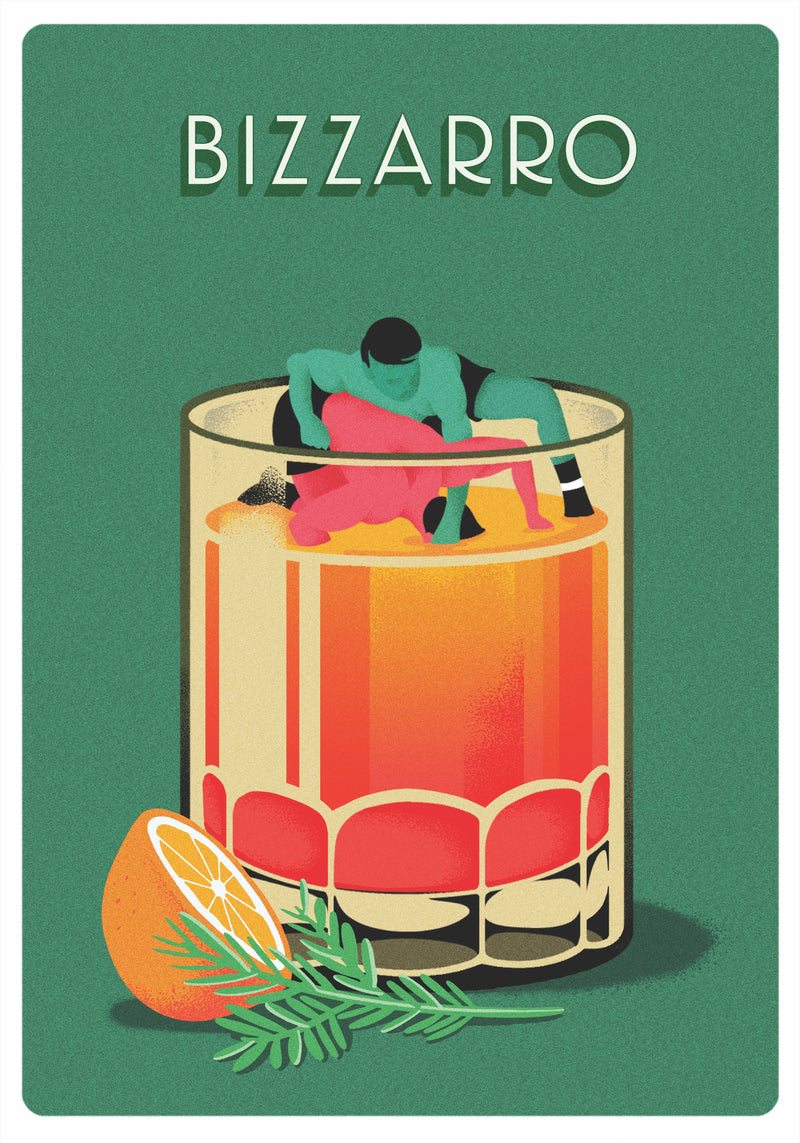 "Wrestlers" Poster
Sale price Price $40.00 Regular price
Tax included.
A2 size (420 x 594mm) printed on 160gsm matte paper.
From the beautifully twisted mind of Jay Krause, a range of limited edition Bizzarro Aperitivo posters for the design minded drinker.

Taking a wrong turn on a wormhole voyage to the haphazard overlap of Italian renaissance and neo-Futurism, the Bizzarro world is a detailed diagnosis of the twisted spinal cord of traditionalism, the intricate diagrams drawing a map to a new way of doing things.
Browse the full range